Townsend Roofing and Construction Services, Inc. is proud
to be family owned and operated!!!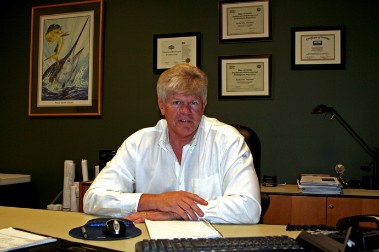 Randy Townsend / President / Commercial Division Manager
Randy has over 40 years of experience in the Construction Industry, specializing in roofing for the last 25. He is a State Certified Roofing and General Contractor, which allows Townsend Roofing to repair any water damage to the structure found during the roof removal process with our own crews, a service most Roofing Contractors cannot provide. Randy started Townsend Roofing in 2005 built on a philosophy to never compromise quality for price. "We know we cannot get all the work, but the work we do get, we do right". This philosophy has been the catalyst for the success of Townsend Roofing to date and will continue to be the focus of all our efforts in the future. Randy enjoys cycling and time on the water with family and friends.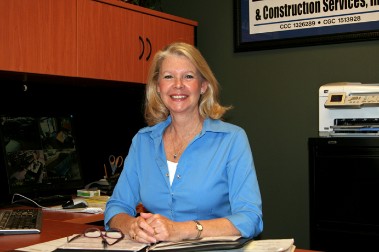 Bobby Townsend / Vice President / Office Manager
Bobby ensures the smooth day to day operation of the office including customer relations, financial planning and supporting the commercial and residential division managers. She has 20 years of experience in commercial property management which includes an in depth knowledge of contracts, financial reporting, supervising and training of support personnel as well as having a strong customer service background. She has been admired and recognized for her dedication, compassion and honorable work ethics. Bobby enjoys spending time with family, riding bikes with friends (especially their Saturday am Starbucks ride) and gardening at home.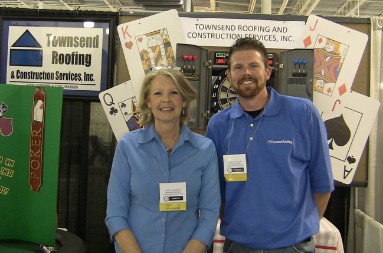 Chris Townsend / Residential Division Manager
Chris went to Stanton College Preparatory School and has an associate's degree from the University of North Florida. In Feb 2009, he passed his state roofing contractor's exam to be able to add a second qualifying license to Townsend Roofing. He aspires to follow his father's footsteps to be able to continue Townsend Roofing for many decades to come. Chris enjoys time on the water, fishing and boating with family and friends, as well as being a father to his daughter Sophia and 2 sons Cooper & Tucker.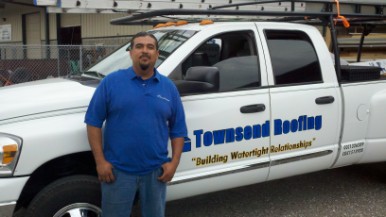 Martin Arellano / Residential Division Superintendent
Martin has been with Townsend Roofing since 2006 and continues to be a tremendous asset to the company. He keeps the residential division jobs running smoothly every day. His main focus is keeping in contact with homeowners to ensure all their concerns are addressed and their home is being protected. It is rare that a homeowner doesn't go out of their way to compliment his dedication and hard work.
Townsend Roofing and Construction Services, Inc
10418 New Berlin Rd #115
Jacksonville, FL 32226
(904)645-5887 office
(904)645-5442 fax
CCC#1326289 & CGC1513928
Email: info@townsendroofing.com